Category Archives:
Arhiv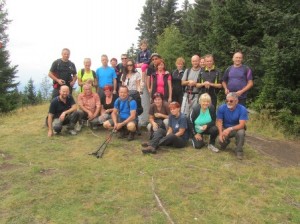 V mesecu juniju 2013 je bilo slabo vreme "odgovorno" za preložitev tradicionalnega pohoda IPA KOROŠKE na Košenjak. Odločitev je bila dobra, saj smo imeli v soboto, dne 7. septembra čudovit, sončen, relativno topel, jesenski dan.
VEČ FOTO UTRINKOV SI LAHKO OGLEDATE V FOTOALBUMU
V Dravogradu se nas je zbrala manjša skupina, v kateri so prevladovali kolegi iz IPA ZABOK iz sosednje Hrvaške, nekateri že "povratniki", nekaj pa "frišnih". Vztrajno smo nabirali višinske metre in dokaj hitro prispeli v našo tradicionalno bazo pri Željku (Kljajiču). To smo bili deležni toplega sprejema in precej različnih dobrih pogoskih agreagatov. Treba je bilo naprej, saj so približno v tem času že štartali pohodniki od planinskega doma, oziroma od lovske koče, nekaj časa pa sta bila na poti tudi že pohodnika Franc in Erika, katera sta štartala na Pernicah.
Na vrhu je bilo prav prijetno, pohodniki so prihajali z vseh strani, tako da se nas je nabrala kar prijetna skupina. Sledil je obvezen krst prvopristopnikov, fotografiranje in fotografiranje, tudi za kakšno okrepčilo se je našel čas, nato pa pot k našemu končnemu cilju.
Na lovski koči so nas že čakali kolegi,  srečanja s katerimi smo bili veseli, še bolj pa z vsebino kotla, iz katerega je ommmamno dišalo – vsa čast kuharjem !!! – tudi tako dobro je bilo. Ostali del dneva pa je minil v prijetnem vzdušju, pogovorih, prijetnih "darovih" z žara in kakšne vinske kleti in je kar prehitro minil. Ob slovesu le še komentarji, da je bil to ponovno eno lepo srečanje članov IPE, žal so manjkali nekateri vsakoletni udeleženci tako iz domače organizacije kot iz IPE Šibensko – Kninske, ter obljube, da se na podobnih pohodih pri nas ali na Hrvaškem ponovno srečamo.
Servo Per Amikeco
Tudi letos je IPA RK Koroške organiziral tradicionalni pohod na Košenjak s planinskim piknikom. Vkljub neugodnim vremenskim napovedim smo se v soboto, 24.5.2008 prebudili v lepem sončnem jutru, med samim pohodom pa nas hladila rahla sapica, tako da so bili pogoji za pohod res dobri.
Pohoda se je udeležilo sicer nekaj manj članov kot prejšnja leta, bila pa je navzoča tradicionalna ekipa članov iz vrst upokojencev in ekipa kolegov iz Ruš, ki še ni izpustila nobenega pohoda.
Na vrhu smo seveda opravili svojo planinsko dolžnost vpisa v planinsko knjigo, temu je sledilo skupinsko slikanje in spust do planinske koče. Tam so se nam pridružili še nekateri drugi člani in po izdatni malici sta nas pozdravila organizator pohoda Toni Drevenšek in generalni sekretar IPA Sekcije Slovenije, g. Istvan Lipnik.
Po krajšem druženju smo se odpravili v dolino, zadovoljni z uspešnim pohodom in z obljubo, da prihodnje leto pripeljemo s sabo še več naših kolegic in kolegov.
Za RK Koroško
Stane Isak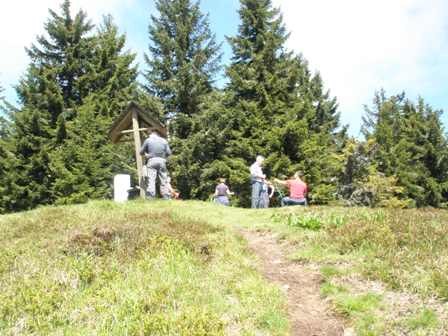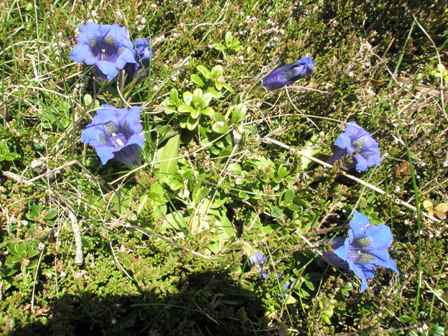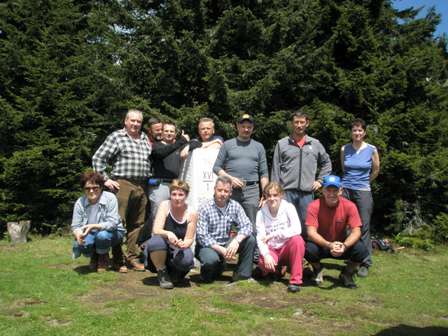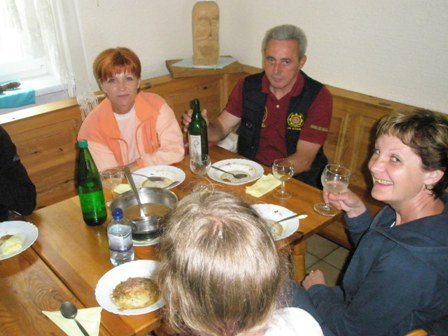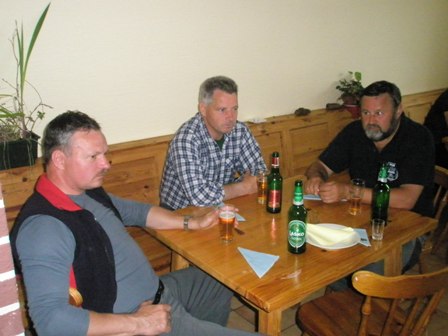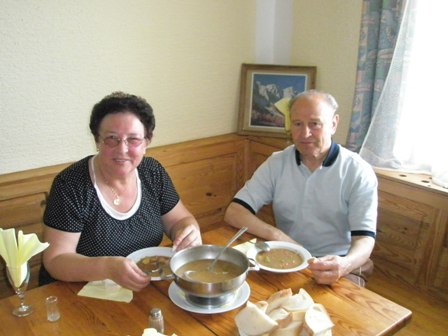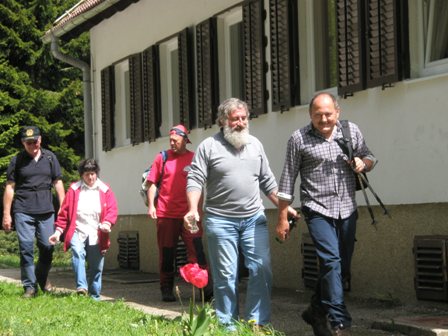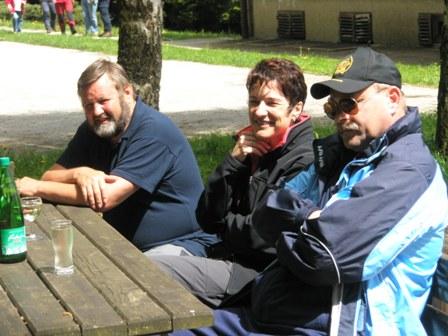 Dne 17.04.2008 je IPA RK KOROŠKA na kegljišču kegljaškega kluba Interokno Dravograd organizirala tekmovanje v kegljanju med NOE in PE PU Slovenj Gradec.  Tekmovanja se je udeležilo pet ekip. Doseženi so bili naslednji rezultati:
1. KLUB MAKSA PERCA        s       2073 podrtimi keglji
2. PP SLOVENJ GRADEC     s       2023 podrtimi keglji
3. SKP                                     s      1967 podrtimi keglji
4. PP DRAVOGRAD               s       1842 podrtimi keglji
5. SUP                                     s       1538  podrtimi keglji
Med posamezniki je največ kegljev podrl LASNIK Ferdo iz PP Slovenj Gradec, ki je podrl 582 kegljev, drugi je bil DREVENŠEK Anton iz SKP s 570 podrtimi keglji in tretji je bil VEČKO Matej iz ekipe PP Dravograd, ki je podrl 551 kegljev.
Vsem nastopajočim ekipam so bila za dosežene rezultate podeljena priznanja, prvim trem ekipam pa pokali. Priznanja in pokale je podelil predsednik IPE KOROŠKA LAMPRET Srečko, ki se je zahvalil tudi predstavnikom KK Interokno, MARKOVIČ Miloradu, mednarodnemu sodniku, ki je vodil tekmovanje in MAROŠEK Rihardu,  za pomoč pri organiziranju tekmovanja.
Tekmovanje je potekalo v športnem in prijateljskem duhu, kar nas zavezuje, da bomo s takšnimi tekmovanji nadaljevali tudi v prihodnjih letih.
SERVO PER AMIKECO!
DREVENŠEK Anton
PODPREDSEDNIK IPA RK KOROŠKO